Leadership
Open
Ortwin Schweitzer
Paul Moynan is on Facebook. Join Facebook to connect with Paul Moynan and others you may know. Facebook gives people the power to share and makes the. Filter appointments Filter appointments Current appointments Total number of appointments 3 Date of birth March 1979. L'MOY CAPITAL LIMITED (09328211) Company status Active Correspondence address 46 Station Road, North Harrow, Harrow, England, HA2 7SE. Paul Moynan Co-Founder Business Development Mr. Moynan is a global entrepreneur and operations expert, with two decades of success in high-level projects including governments, high.
Ortwin Schweitzer
The latest tweets from @PaulMoynan1. Paul Moynan ⭐ Company Director Profile. Past and present positions of Paul Moynan. List of companies where Paul Moynan holds appointments.
Ortwin Schweitzer studied Modern Languages and Theology. Then he was a German teacher in a "Gymnasium". As leader of the German national 24/7 prayer network "Waechterruf" he started the "European Union of Prayer" in 2006 and the Canopy Prayer Initiative for Europe in 2015 together with Ian and Jill Jeal.
Open
Ian Jeal
Ian Jeal
Ian and Jill Jeal from Strasbourg/France. They are British, working since 1997 at the European Parliament and the Council of Europe in Strasbourg. They are working as members of "World Horizons", a Welsh Mission Movement.
Board of Reference
Open
Peter Artman
Peter Artman
Peter Artman lives in Sweden and works as a pastor in the Lutheran Church of Sweden. His heart longs for the Unity of the Body of Christ.
Open
Miriam Beattie
Miriam Beattie
Miriam Beattie is a well-known Christian leader in Ireland. She is the head of the Lydia ministry in Ireland, a women's' prayer ministry. She has turned her special attention to Israel and she is an experienced bible scholar.
Open
Timotea Vrablova
Timotea Vrablova
Timotea Vrablova lives in Bratislava, Slovakia. She is both an artist and a scholar. Her special subjects are the history of 16th-18th centuries literature and children's' books and in those she is renowned as a specialist internationally.
Open
Werner Woiwode
Werner Woiwode
Werner Woiwode is German by birth, but is married to a Swiss woman and therefore living in Switzerland. His calling is to blow the trumpet over countries and continents as a sign to wake up the Church to return to the living God, to the truth of the Bible and to her roots "Israel".
Contributers
Open
Jeff Fountain
Jeff Fountain
Jeff Fountain is the director of the Schuman Centre for European Studies, a virtual network promoting biblical perspectives on Europe''s past, present and future (www.schumancentre.eu). Jeff is a naturalised Dutchman, originally from New Zealand, married to his Dutch wife Romkje for over 40 years. How to get free stuff in atlantic city. He was director of YWAM Europe for 20 years, and together with others built the Hope for Europe network of networks and organised the HOPE congresses in Budapest in 2002 and 2011. Jeff has written several books about Europe including Living as people of hope, Deeply Rooted and The House of Squatters. He writes a column, Weekly Word (www.weeklyword.eu), and organises the annual State of Europe Forum around Europe Day (May 9) in the capital of the country holding the EU presidency (www.stateofeuropeforum.eu).
Open
Paula Moynahan Middlebury Ct
Paul Moynan
Paul Moynan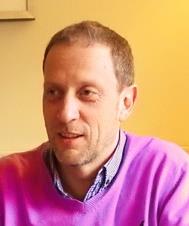 Paul Moynan Net Worth
Paul is from the UK, but has made his home in Belgium, with his wife and children. He has studied sociology, literature, theology, engineering and bioethics, has worked in many related fields and is now a political advisor in the European parliament.
Paul Moylan
ntt
nttt

Released

nttt
<%- formatter.date(albumSquare.album.releaseDate, 'mmm dd, yyyy') %>
nnttt

Recorded

nttt
<%- formatter.date(albumSquare.album.releaseDate, 'yyyy') %>
nnttt<% if(albumSquare.album.genreName && albumSquare.album.genreName.length > 0) { %>ntttt

Genre

ntttt
<%= albumSquare.album.genreName %>
nttt<% } %>nnttt<% if(albumSquare.album.displayLabel && albumSquare.album.displayLabel.length > 0) { %>ntttt

Label

ntttt
<%= albumSquare.album.displayLabel %>
nttt<% } %>nnttt<% if(albumSquare.album.tones && albumSquare.album.tones.length > 0) { %>ntttt

Moods

ntttt
<%- albumSquare.album.tones.join(', ') %>
nttt<% } %>nnttt<% if(albumSquare.album.styles && albumSquare.album.styles.length > 0) { %>ntttt

Styles

ntttt
<%- albumSquare.album.styles.join(', ') %>
nttt<% } %>nnttt<% if(albumSquare.album.themes && albumSquare.album.themes.length > 0) { %>ntttt

Themes

ntttt
<%- albumSquare.album.themes.join(', ') %>
nttt<% } %>ntt
nt