Daily Cash PLUS™ Tickets 2 for $20 / 5 for $40 / 10 for $60
Jan, 1
James Loudon from Winnipeg
Ticket #3149763
Marquis Pantel from Winnipeg
Ticket #3160611
Chet Baker from Forrest
Ticket #3087381

Jan, 2
Terry Clark from Carman
Ticket #3101124
Matthew Gentes from Winnipeg
Ticket #3173635


2 Winners $1,000
Cash

Jan, 3
Ritchie Arthurson from Winnipeg
Ticket #3068235
Robert Clement from Winnipeg
Ticket #3177547

Jan, 4
Nikki Sheane from Virden
Ticket #3178706
Velma Scott from Brandon
Ticket #3084547


2 Winners $1,000
Cash

Jan, 5
Anastasia Kubinec from Holland
Ticket #3163905
Deborah Spracklin from Winnipeg
Ticket #3100924

Jan, 6
Cindy Krutish from Winnipeg
Ticket #3170626
James Daly from Winnipeg
Ticket #3097603


2 Winners $1,000
Cash

Jan, 7
Janice Plaisier from Portage La Prairie
Ticket #3095829
Renee Caron from Winnipeg
Ticket #3124698

Jan, 8
Robert Preston from Oakville
Ticket #3128454
Carl Howie from Meadowbrook Village
Ticket #3139755
Marvette Sewell from Winnipeg
Ticket #3155964


3 Winners $2,000
Cash

Jan, 9
Margarida Demarchi from Winnipeg
Ticket #3102353
Nancy Mcmillan from Winnipeg
Ticket #3143571

Jan, 10
Jack Kolisnyk from Winnipeg
Ticket #3152020
Raza Rizvi from Winnipeg
Ticket #3160407


2 Winners $1,000
Cash

Jan, 11
Grant Thorsteinsson from Winnipeg
Ticket #3121736
Bill Fleming from Winnipegosis
Ticket #3097706

Jan, 12
Barbara Campbell from Winnipeg
Ticket #3093671
Darren Willis from Balmoral
Ticket #3078814


2 Winners $1,000
Cash

Jan, 13
Darren Slobodian from Winnipeg
Ticket #3146715
Laura Braun from Macgregor
Ticket #3144708

Jan, 14
Marlene Hepner from Oakbank
Ticket #3093760
Orel Kiazyk from West St Paul
Ticket #3132441


2 Winners $1,000
Cash

Jan, 15
Ian Mcleod from West St Paul
Ticket #3116802
Jeff Otto from Warren
Ticket #3139567
Gary Wilson from Portage La Prairie
Ticket #3070525

Jan, 16
Sandra Albanese from La Salle
Ticket #3118178
Margaret Parisian from Winnipeg
Ticket #3079509


2 Winners $1,000
Cash

Jan, 17
Jay Sanders from Winnipeg
Ticket #3117610
Kyle Chernetz from Winnipeg
Ticket #3067536

Jan, 18
Reg Klassen from Winnipeg
Ticket #3146964
Shirley Sylvester from Winnipeg
Ticket #3136339


2 Winners $1,000
Cash

Jan, 19
Leroy Herman from Winnipeg
Ticket #3127255
Nicole Starrett from Winnipeg
Ticket #3161975

Jan, 20
Julie Mountain from Carberry
Ticket #3139548
Janet Wilson from East St Paul
Ticket #3089361


2 Winners $1,000
Cash

Jan, 21
Rosaevel Belgrave from Winnipeg
Ticket #3133478
Brian Garagan from Winnipeg
Ticket #3143088

Jan, 22
Bernie Porter from Winnipeg
Ticket #3178554
Taras Rupa from Shoal Lake
Ticket #3094595
Raymond Cheetham from Thompson
Ticket #3089079


3 Winners $2,000
Cash

Jan, 23
Trevor Carroll from Winnipeg
Ticket #3131914
Chris Johnston from Winnipeg
Ticket #3101571

Jan, 24
Louise Nichols from Headingley
Ticket #3075979
Ed Luprypa from Arnes
Ticket #3177684


2 Winners $1,000
Cash

Jan, 25
Jacqueline Whittington from Winnipeg
Ticket #3161313
Amy Marks from Selkirk
Ticket #3093660

Jan, 26
Skipp Stabner from Lundar
Ticket #3116093
George Shadlock from Stonewall
Ticket #3092479


2 Winners $1,000
Cash

Jan, 27
Ken Welsh from Winnipeg
Ticket #3101459
Meghan Dobbs from Winnipeg
Ticket #3111139

Jan, 28
James B Mann from Brandon
Ticket #3089315
Rudy Kowalyk from Selkirk
Ticket #3131528


2 Winners $1,000
Cash

Jan, 29
Lawrence Frantz from Gimli
Ticket #3083537
Gordon Morison from Winnipeg
Ticket #3149941
Tana Gilmartin from Winnipeg
Ticket #3070621

Jan, 30
Jasmine Chromy from Winnipeg
Ticket #3087265
Blythe Boese from Emerson
Ticket #3098578


2 Winners $1,000
Cash

Jan, 31
Harold Hnatiuk from Winnipeg
Ticket #3093728
Mayre Beam from Treherne
Ticket #3101073
Dirk Formaniuk from St Andrews
Ticket #3113817
Sean J Connelly from Winnipeg
Ticket #3156637

Daily Cash PLUS™ tickets must be ordered in conjunction with 2020 HSC Millionaire Lottery main tickets.
VANCOUVER, BC – Tuesday, December 1, 2020 – The 2020 VGH Millionaire Lottery is already over 96% sold, and the Christmas Bonus Deadline is Midnight, this Friday!
Grand Prize Choose one of 6 lifestyles: #1 Tuxedo value $1.54 Million or #2 Sage Creek value $1.42 Million or #3 Charleswood value $1.35 Million or #4 Amber Grove value $1.36 Million or #5 Sookepoint value $1.38 Million or #6 $1.2 Million Cash: 3059020: Teresa Hooper: St Andrews, MB: 50/50 PLUS: 50/50 Plus Winner $668,690: 3836209: Martins Dike. All Draw game prizes must be claimed at a Florida Lottery retailer or Florida Lottery office on or before the 180th day after the winning drawing. How to Claim Watch the Drawings. View the drawings for Florida Lotto, Powerball, Jackpot Triple Play, Fantasy 5, Pick 5, Pick 4, Pick 3, and Pick 2 on the Florida Lottery's official YouTube page. Powerball and Mega Millions Lottery Results Sunday, February 7, 2021 12:07 am – Powerball: There was no jackpot winner in the Saturday, February 6, 2021 Powerball drawing, but 1 lucky player from North Carolina matched the first 5 numbers for a $1,000,000 prize. Millionaire Raffle players can win at four different prize levels by exactly matching their ticket numbers to the numbers drawn. Each ticket costs $20. Each Millionaire Raffle ticket contains a unique, eight-digit raffle number issued sequentially across Pennsylvania from the PA Lottery's central computer. A nurse who works with Covid patients just won a $1 million lottery jackpot Dowe had been on his way to work Saturday - the day after the $1 billion jackpot drawing - when he collided with the.
This could be your last chance to order to win a $40,000 bonus prize package of your choice, and it could be your last chance to get your tickets for this year's lottery – with over $4 million in prizes, including a Grand Prize Draw worth up to $3.1 million, $240,000 in Early Bird prizes, and a 50/50 PLUS jackpot that's already almost $1.7 MILLION.
"During the global pandemic, there has never been a better time to support the VGH & UBC Hospital Foundation," says Todd Talbot, the Millionaire Lottery's spokesperson. "The seven Grand Prize homes are more spectacular than ever!
"One of the Grand Prize packages includes a 6,453 sq. ft. state-of-the-art home located in South Surrey and (the package) is valued at over $3.1 million. It has six bedrooms, eight bathrooms, a two-bedroom suite, three-car garage, RV parking, and a glass elevator."
You can a video tour of this year's biggest Grand Prize homes online – see the South Surrey home, the 4,977 sq. ft. Abbotsford home atop Eagle Mountain, the Vancouver Island home in Crown Isle (Courtenay), and the Okanagan home in Kelowna's Kestrel Ridge.
The Christmas Bonus Deadline is Midnight, this Friday (December 4, 2020), and you can win 1 of 3 prize options:
Playcroco casino. The chat support is the recommended way to reach out to a PlayCroco Casino representative with questions, concerns, or just to say "hi." You'll love the variety of available pokies and slots. Use your free casino money bonus codes to try them out. Join the casino and claim your generous welcome bonus and $50 free chip today. PlayCroco's casino manager, Bruce Fern. PlayCroco is a new online casino where Australian pokie lovers can play their favourite pokies, slots and table games on their computer, phone or tablet. PlayCroco's playful attitude and informal atmosphere is ace for casual, free-spirited Australians. At PlayCroco, loyal customers are rewarded as they should, like royalty. Featuring a four tier loyalty program, PlayCroco Casinos most loyal customers can expect generous cashback offers, daily deposit bonuses, free chips, free spins, raffles and much more. The most impressive of all the amazing rewards is the PlayCroco Cashbacks! Welcome to PlayCroco casino, the land of crocs where BIG wins knock! Huge bonuses, adventurous games, fantastic promotions and massive jackpots!
Choose a $35,000 gift card from CWT Vacations (plus $5,000 cash)
Or, choose a 2020 Honda Accord Hybrid
Or, take $33,000 cash
(Christmas Bonus Draw Date: January 15, 2021)
A new car, tons of travel – to use whenever you want, as soon as you can – or a bunch of cash. Start the New Year with a huge win!
50/50 PLUS
Jackpot over $1.7 Million
Record-breaking pace!
The Millionaire Lottery supports VGH & UBC Hospital Foundation and money raised goes to funding innovative research, advancing specialized adult health care, and purchasing critical medical equipment at Vancouver General Hospital, UBC Hospital, GF Strong Rehabilitation Centre, Vancouver Community Health Services and Vancouver Coastal Health Research Institute.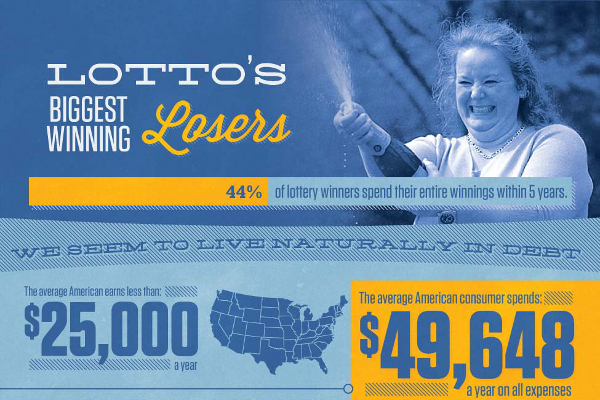 "Everyday medical needs didn't stop when COVID-19 hit. Throughout this pandemic, our researchers and medical teams, who treat patients from across B.C., have done a tremendous job looking after the patients in their care," says Angela Chapman, President and CEO, VGH & UBC Hospital Foundation. "Millionaire Lottery funds are as important as ever as we continue to ensure that our world-class health care teams are equipped with the tools and technology they need to provide the best care possible.
"On behalf of the Foundation, thank you to everyone who supports the Millionaire Lottery, you are vital to helping us transform health care."
We all need VGH. And VGH needs you.
HOW TO ORDER
Order online at MillionaireLottery.com

By Phone: (604) 602-5848
Toll-Free: 1-888-445-5825

Tickets are also available for purchase in-person at London Drugs throughout British Columbia (until Midnight, Tonight – Tuesday, December 1, 2020).
Tickets cost 2 for $100 / 5 for $175 / 10 for $250 / 25 for $500
50/50 PLUS tickets are 2 for $15 / 6 for $30 / 16 for $60
Daily Cash PLUS tickets are 2 for $25 / 6 for $50
Millionaire Lottery Winning Numbers
50/50 PLUS and Daily Cash PLUS tickets can only be purchased if a 2020 VGH Millionaire Lottery main ticket has been purchased.